Different Kinds or Types of Mens Belt
Belts help men in complementing their looks in a way that they not only help in fitting but also in aesthetics to add an extra layer of appeal in terms of appearance. In a man's closet, a belt is a must-have that should not be skipped. Undoubtedly, a belt is one of the most important accessories for a man in his overall attire.
So if you ever wondered, which color or design of belt should I wear that suits my look then this guide is for you. If it is a formal situation where you have to wear a mens suit brands then shoes and belt should always match in color. This way your look will be much more synchronized with your apparel.
Talking about informal occasions it is preferable to pick a top belt brands that follows the color lines of the complete kit. Lighter tones should always be used for the day whereas dark tones should be used for the night.
Types of men's belts
Here are some of the popular types of men's belts that you can consider while choosing yours.
Leather Belt
The first and the most popular type of belt is the all-time favorite leather belt consisting of smooth leather and a simple buckle.
You must have at least three types of color combinations in your leather belts – black, brown, and cognac. Hence, combining them according to the look will be very convenient. Whereas, having more innovative and modern belts is very essential.
Following this approach, you can try belts with exotic skin like – snake, crocodile, or ostrich.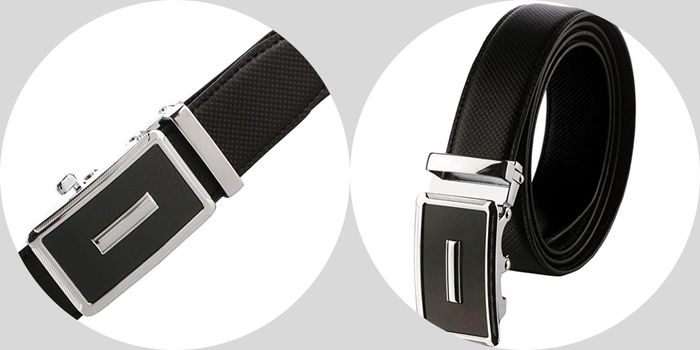 Split Leather belt
In a sporty look, the most formal option is a split belt. The belt has the body of a different material whereas the end of leather makes it look like a mixture of different colors and prints. This in turn makes the split belt a belt of spring and summer. This type of belt is preferred on informal occasions and avoided on formal ones where one needs to wear a suit or similar sort of conservative business attire.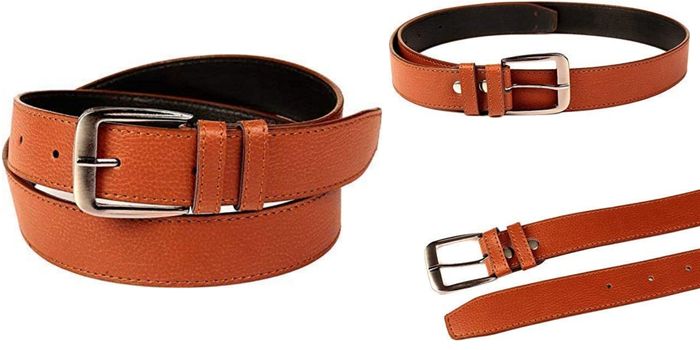 Braided Belt
A braided belt is a type of belt that has an ample number of followers. It is available both in rubber as well as leather. Also, you can find such belts in mixed forms. Wearing this sort of belt is ideal in situations where there are fixed occasions that require a formal dress code but are not too strict. Say, for example, a shirt with pants with loafers. The rubber belts on the other hand offer a more informal touch. This particular look is more like an informal and comfortable look which is best suited for youngsters. Read – Groom Suit Ideas
Suede Belts
Suede is just another form of a leather belt. This type of belt has a lot to offer in terms of aesthetics and elegance. It is counted in the elite category of leather belts. Suede is a fabric that is way softer both in texture and color when we are comparing it with smooth leather belts. The touch of the belt feels gentle and comfortable around your waist which is missing in the case of smooth leather belts.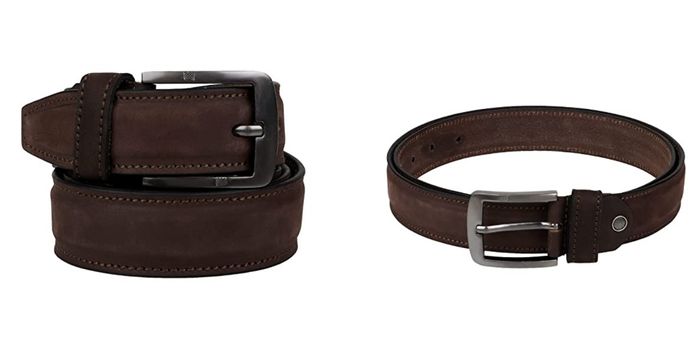 Casual Belts
Casual belts are made up of materials like nylon or other leather alternatives. This is the belt that men wear most of the time. This is because it is quite cheap, easily available, and comfortable. Plus it looks trendy at the same time. A casual belt bends easily and acts as a perfect accessory to pants like denim, cotton, slacks, and chinos.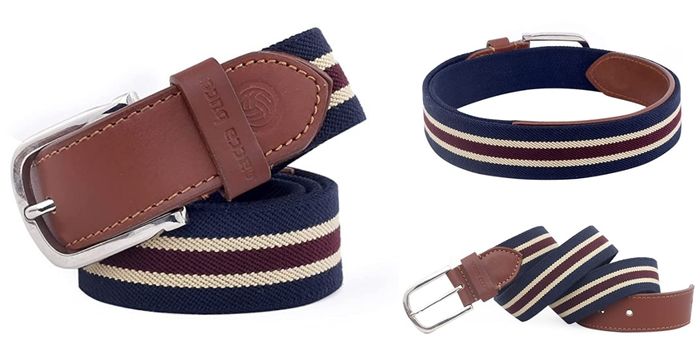 D-ring Belts
Another belt that falls into the category of the casual belt is a D-ring Belt. The reason to give this sort of belt exclusivity is its buckle which looks so different. These belts are made up of canvas or other lightweight material.
Compared to traditional buckles, these belts tend to have less material. To put up the belt on, there are two D-shaped metal rings that you slide the tongue through. As soon as you have slid the tongue through both rings, the rings need to be pulled apart for slipping the tongue back through them to tighten.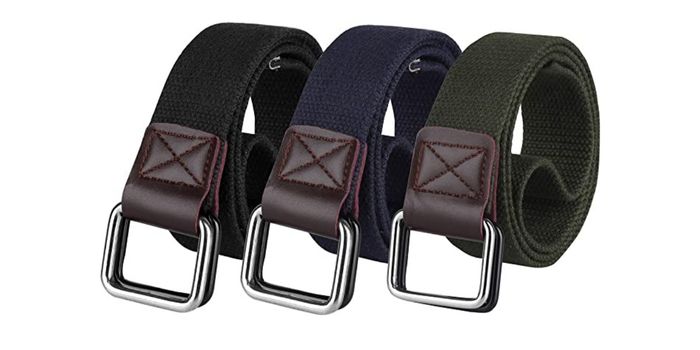 Conclusion
In the end, we hope that the article has provided you with valuable information so that next time you will choose your belt more carefully. One of the most important points before purchasing a belt is to differentiate between two options: formal and sport.
Also, take care of the prints and combinations that go perfectly with your attire or overall look. To pick the best option, you should follow the color range of your chosen garments. This signifies that choosing a color that contrasts with your garments will help your overall look to pop out appealingly.