Tracksuit Brands in the World
Are you looking for something chic and sporty?
The best tracksuit brands from across the globe prioritize the need to be comfortable and easy. Tracksuits are vital athletic wear. Whether a quick morning run or a workout session, a tracksuit can be the perfect active wear to help you enjoy the comfort and physical activity simultaneously.
Enjoy the love and comfort of tracksuits from the following best-selling brands in the world :-
1. Adidas
Adidas is the best athletic wear brand in the world. They have successfully become the favourite brand of pro and amateur athletes worldwide. It has a 5-star rating across all the global shopping platforms. It is designed out of the best quality polyester-suited to be the best partner for workouts.
Adidas tracksuits are the epitome of comfort and stretch ability. They help in easy movement and hassle-free mobility of the user. Whether jogging, running, or any other athletic activity – Adidas tracksuits are on the top.
Impossible Is Nothing (Tagline)
1949 (Founded year)
Adolf Dassler (Founder)
Herzogenaurach, Bavaria, Germany (Headquarters)
26.8 Millions (Instagram followers)
2. Nike
Nike is also a celebrated sports brand for the past century. Nike is a people's favourite. Each product from the brand features excellent fit, design, cut and, most importantly, the best fabric. Nike is specially focused on manufacturing active sportswear that gives athletes and workout personnel the best comfort.
This is one of the coolest tracksuits you can ever pick. Nike tracks are expensive, but they are valued for money. Nike's collection of tracksuits is vast. The comprehensive collection lets you choose across colours, patterns and fabrics.
Just Do It (Tagline)
1964 (Founded Year)
Bill Bowerman and Phil Knight (Founder)
Beaverton, Oregon, U.S (Headquarters)
259 Millions (Instagram followers)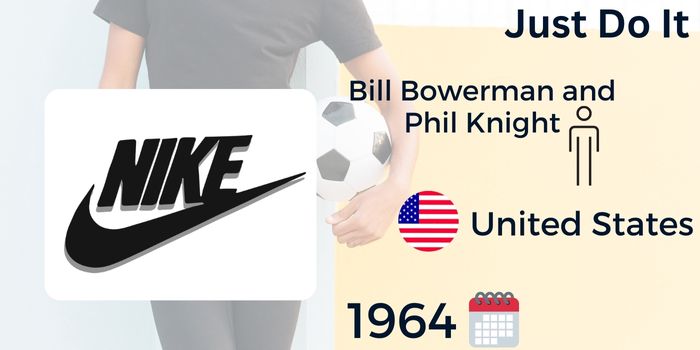 3. Puma
Puma tracksuits are known to be the most skin-friendly and best-fit active wear. The breathable fabric with excellent designs helps easy movements, never restricts your mobility and allows long hours of sweat-free practice. It is available in baggy and skin-fit models and will support your best performance in almost all sports activities.
Puma tracksuits are moderately priced and are the best choice for regular active wear. Puma is an extremely popular flagship with a solid reputation, especially among athletes.
Forever Faster (Tagline)
1948 (Founded Year)
Rudolf Dassler (Founder)
Herzogenaurach, Bavaria, Germany (Headquarters)
12.5 Millions (Instagram followers)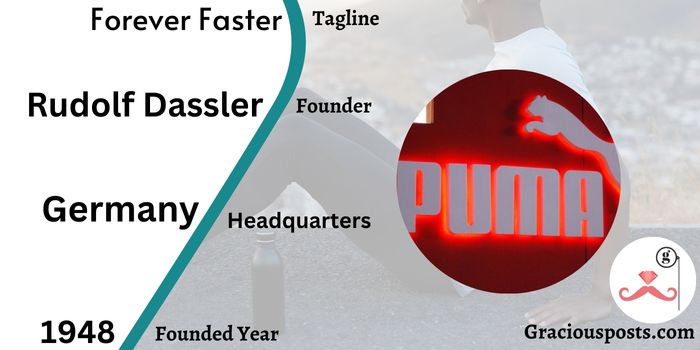 4. Reebok
Reebok is the oldest member of the pack. Reebok tracksuits have been on the scene for years and successfully pleased users. Reebok tracksuits are made of breathable cotton fabric. They have the best fit and can be ideal for everyday wear. Pair it with your favourite sports t-shirt, and you are ready to go.
The stand-up collar neck of the Reebok tracksuits is one of the revolutionary active wear designs that truly brought a revolution in active wear. Reebok is the best budget pick for the best tracksuits. Though it costs more than Puma tracksuits, it has a higher shelf life than most other tracksuit brands.
I am what I am (Tagline)
1958 (Founded Year)
Jeff and Joe Foster (Founder)
Boston, Massachusetts, USA (Headquarters)
4.1 Million (Instagram followers)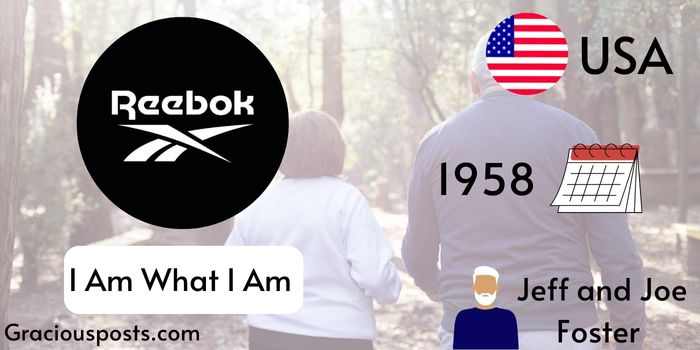 5. Gucci
Gucci is undoubtedly one of the best luxury clothing brands with the finest ever flagship. Gucci tracksuits are an asset to your wardrobe. They are crafted with the finest quality sports-friendly breathable, and skin-friendly fabrics. Gucci Soras is higher than any other luxury bags brands because of its unique colours and designs. People have been associating sports and active wear with dull colours like blue and black for ages.
Gucci has introduced colourful designer tracksuits that are people's favorite. If you are a fan of classics, go for the timeless vintage tracksuit collection of Gucci. They are worth the money, especially for fashionistas.
Quality is remembered long after price is forgotten (Tagline)
1921 (Founded Year)
Guccio Gucci (Founder)
Florence, Italy(Headquarters)
49.8 Millions (Instagram followers)
6. Burberry
Want some British vintage look in your tracksuit?
Try out this famous International clothing brand's tracksuits. It is a mix of functionality, style and aesthetic wear. Burberry tracksuits are one of a kind with the immense use of the colour Brown – in different shapes.
Just like Gucci, it is a famous fashion designers brand associated with luxury clothing. They experiment with textiles and design, extending the realism of tracksuits than just being a sports thing. You can even do the Instagram photo dumping for your morning jogging ritual in the Burberry tracksuits.
London England (Tagline)
1856 (Founded Year)
Thomas Burberry (Founder)
London, England, UK (Headquarters)
19.9 Millions (Instagram followers)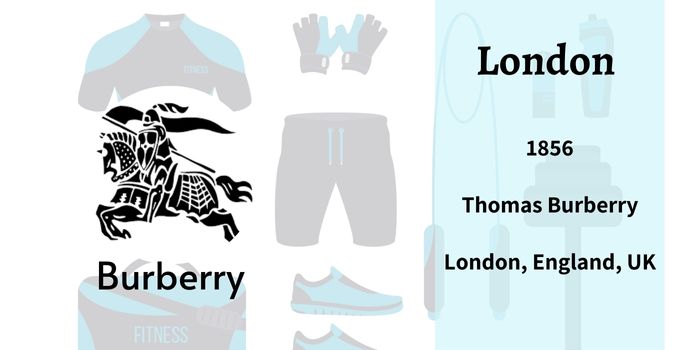 7. Dolce and Gabbana
Do you want a hefty dose of glamour to make your morning workout jazzier?
Grab a Dolce and Gabbana tracksuit. It is one of the finest Italian labels that manufactures premium tracksuits with rich hues and ostentatious patterns. The wild leopard print tracksuit is one of their best sellers. For all the sports freaks who don't want their gym look boring and mundane, create a valiant Dolce and Gabbana look with their mesmerizing tracksuit collection.
It's not what you wear, but how you wear it (Tagline)
1985 (Founded Year)
Domenico Dolce and Stefano Gabbana (Founder)
Milan, Italy (Headquarters)
1985 (Instagram followers)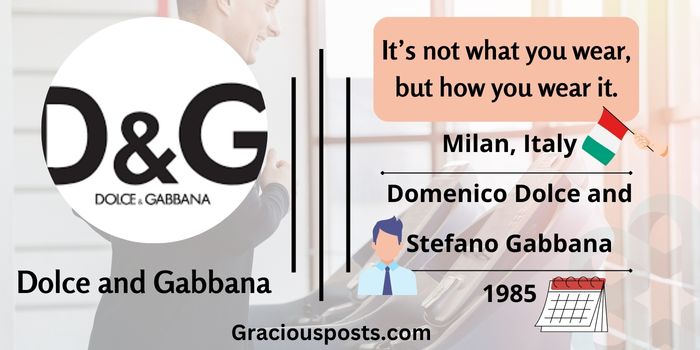 8. Palm Angels
It is one of the best-coveted streetwear winter jacket brands worldwide, with some exciting and awestruck collections. The tracksuits from their house feature flashy hues and soft velvet that are unique in appearance and valiant in functionality.
The Palm Angel brand screams out aloud with their best-selling products and celebrity endorsement. Look cool effortlessly and get agile with your moves with the fabulous tracksuit collection from Palm Angels. The only downside is the high price.
Playful spirit never goes amiss (Tagline)
2015 (Founded Year)
Francesco Ragazzi (Founder)
Milan, Italy (Headquarters)
1 Millions (Instagram followers)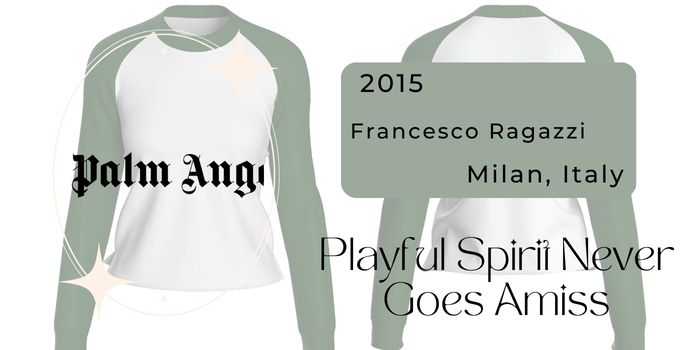 Looking for that enchanting Squid Game or Sopranos look with the tracksuits? Try any of the above brands.